Dining Room
When it comes to decorating your dining room, the possibilities are deliciously endless.
Transform your eating space into a work of art. Our designers can help create a complete vision for your dining room or help select elements that will serve as the proverbial icing on the cake. We specialize in "a ha" moments that jumpstart a room renovation or new home project.
We also assist with specifying hard surface floor coverings, paint and exterior finishes. Our clients turn to Partners by Design for everything from structural recommendations to room layouts to final furniture selection.
So how can we help you today?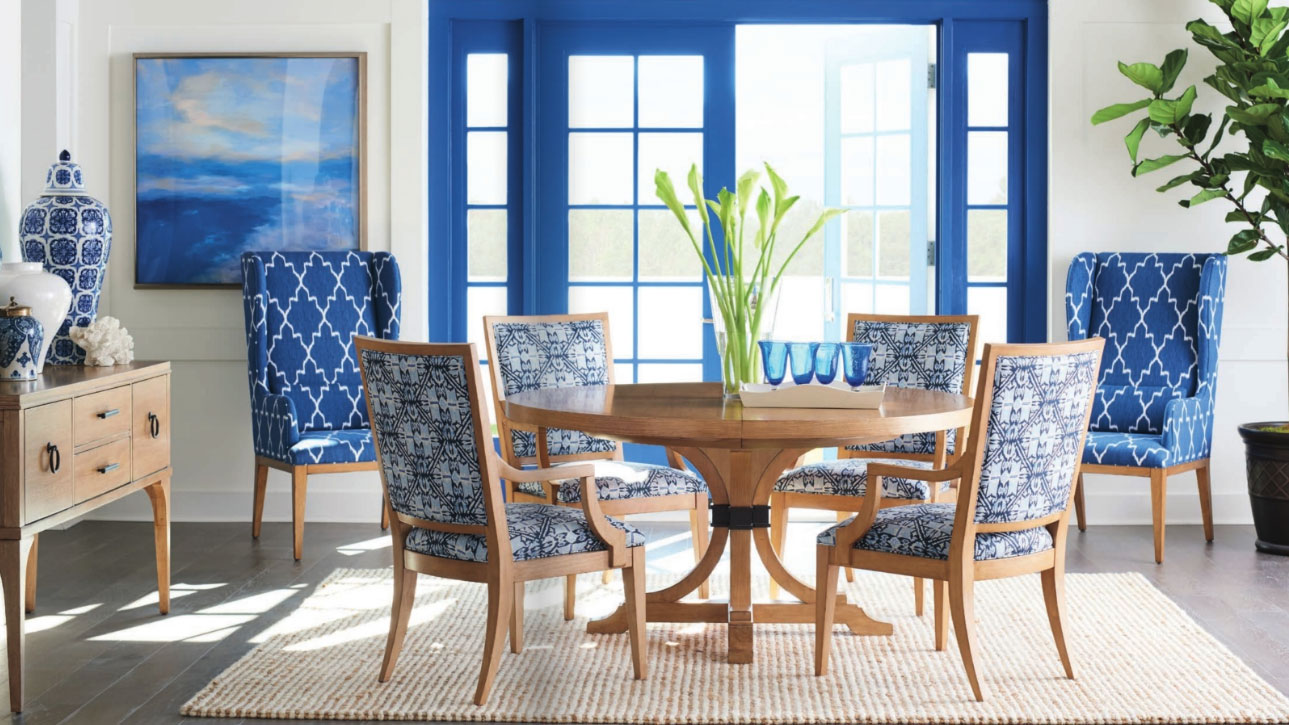 We have a passion for finding your style
Whether your dining room requires a complete remodel or you're looking for a handful of pieces to whet your appetite, Partners by Design has exactly what you need.
We provide a wide variety of fine furnishings for the dining room, including:
Dining room tables
Dining room chairs
Dining benches
Bar furniture
Bistro tables
Lamps
Buffets
Cabinets and hutches
Dining room sets
Pub tables
Bar stools
Rugs
Accessories
Artwork
Custom upholstery
And more!

We Deliver
Delivery is the final step in the process, and it also needs to be perfect. We employ our own delivery staff for local deliveries and work with trusted partners across the country to ensure living room furniture is delivered quickly and safely.
We want to be your partner!
Creativity, passion, top-of-the-line furniture — we are the perfect design partner!